Table of Contents
Access ADCI_Online
Welcome E-Mail and Password Selection
After metaphase images have been uploaded to your user-specific S3 storage bucket, contact CytoGnomix and we will initiate a welcome e-mail sent by Amazon Web Services. The e-mail contains a temporary password and a link to sign in and initiate your streaming session. Click the link to begin the sign in process.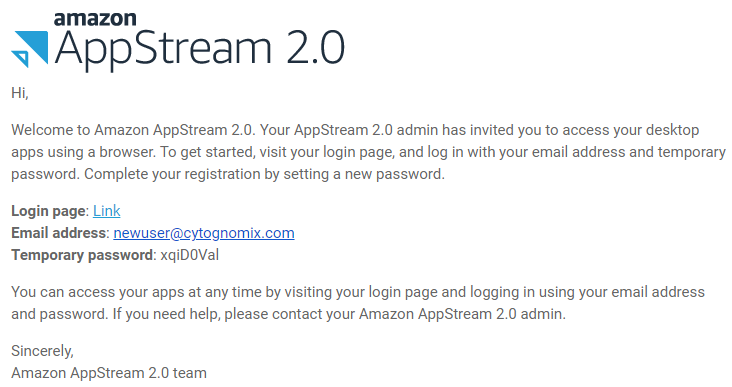 Login to ADCI_Online on AppStream 2.0
The first time you click this link and enter your temporary password, AWS will prompt you to update your password. To avoid confusion, it is recommended to update your password to the same password provided to you when uploading metaphase images to S3. Alternatively, if you have changed the password you used to sign into S3 and upload metaphase images, we recommend providing the same password here.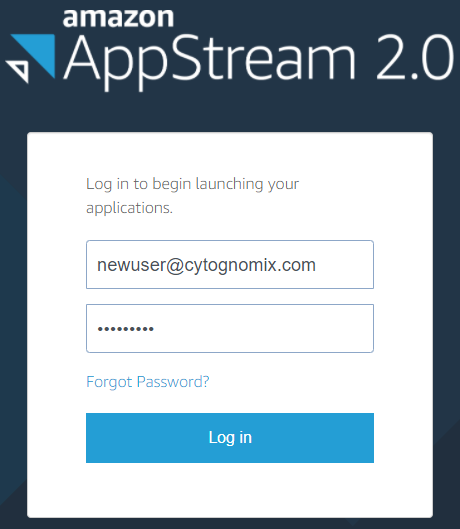 Select Stream View and Begin Streaming Session
When you have successfully signed into AppStream, there are two 'Stream View' options, 'ADCI' or 'Desktop'. When 'Desktop' is selected, a full Windows desktop will be made available to you through your web browser and ADCI can be executed from within this desktop.
If the 'Desktop' view is chosen, after the desktop has finished loading open ADCI by clicking a button (four squares forming a larger square) on the left side of the page header. On the other hand, if 'ADCI' is selected a Desktop is not presented and an ADCI window is presented alone. In the vast majority of cases, 'ADCI' is the more appropriate option as a full desktop adds unnecessary clutter to the browser window. A 'Desktop' view is appropriate in situations when files must be moved to different folders manually.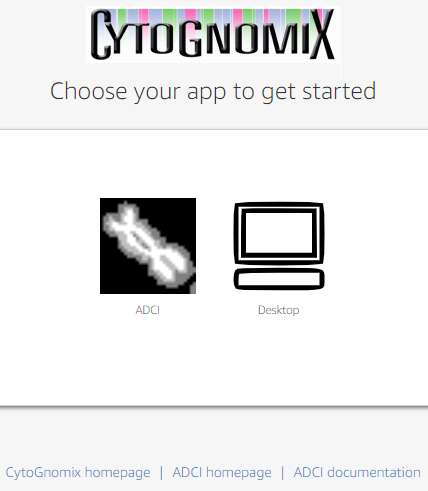 Session Preparation
The ADCI_Online streaming session takes ~2-3 minutes to start up. Typically, this startup process will need to occur only once during a subscription period, however if a streaming session is terminated by selecting "Logout" the system will be shut down and the startup process will occur again on your next login. Consult the interacting with ADCI_Online wiki page to read our recommended method to terminate a streaming session.

adcionline/accesssystem.txt · Last modified: 2021/02/16 19:29 by bshirley